Our culinary brands, Masflex (For the Love of Cooking) & Kitchenpro (The Culinary Standard) are actively engaged in Culinary Social Responsibility (CSR) projects that focus on Culinary Scholarships, Culinary Education, & Livelihood Programs.  The funding for these projects are derived from a portion of the proceeds of the sales of KitchenPro & Masflex products.  We have indicated this on the packaging of our products so that customers are aware that for every purchase of our products they are also contributing to these projects.
This year we have partnered with the "Angat Buhay" Program of the Office of the Vice President (OVP).  We believe this is the best avenue to contribute to society as the Vice President's program is focused on helping the farthest & poorest Filipino communities. One of their core areas is to improve educational standards in Public High Schools and had a specific need for donations for culinary equipment.
While VP Leni Robredo is on the way to Santa Maria National High School, she took a chance to meet
some of the local people of Romblon.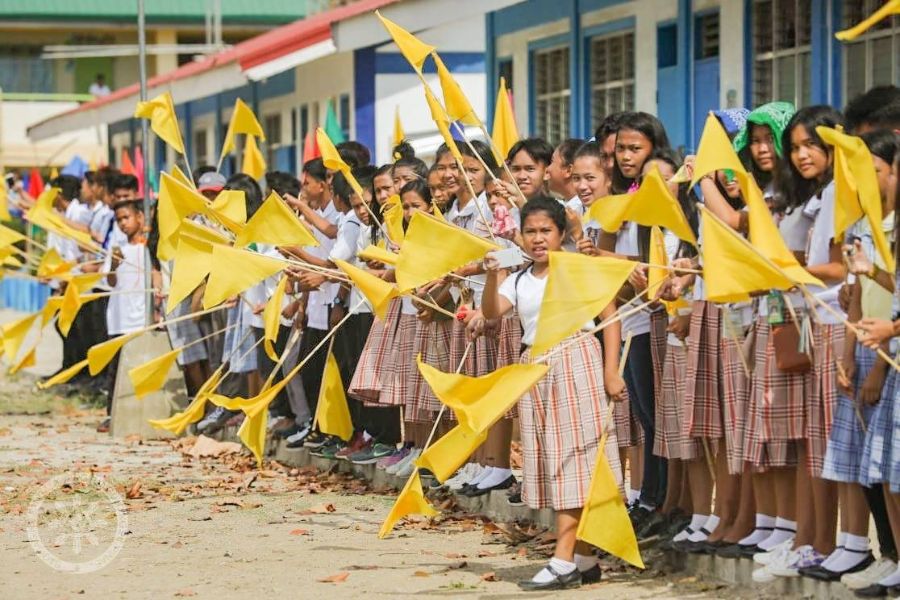 Santa Maria National High School is very excited as they await the arrival of our VP Leni Robredo.
Product Display: The products for Santa Maria National High school were displayed at the side of the classroom. The items were displayed based on category – cookware, gadgets, utensils, and knives that will surely help the school and students to enhance their skills especially in baking and cooking.
Awarding of Scholarships Certificates & Plaque of Appreciation
Mr. Hiren Mirchandani, VP for Marketing, was called to give his speech and turn-over the kitchenware to Santa Maria National High School plus awarding of certificate to the 2 students who were granted scholarship at CACS.
Chef Gene's school – Center for Asian Culinary Studies (CACS – San Juan) granted FREE Certificate Program in Cooking and Baking (Skills Class) for top 2 students of the said school while Masflex KitchenPro will provide the accommodation, free transportation allowance, chef uniform and chef's kits for the scholars during their stay here in Manila.
Visit this link to know more about the CSR project:
Click these videos to see the highlights of the event: