Masflex and KitchenPro do not just provide high quality yet affordable cookware & kitchenware but the brands are also actively involved in Culinary Social Responsibility (CSR) programs in partnership with "Angat Buhay" Program of the Office of the Vice President (OVP) as we believe this is the best avenue to contribute to society as the Vice President's program is focused on helping the farthest & poorest Filipino communities. One of their core areas is to improve educational standards in Public High Schools and had a specific need for donations for culinary equipment. These CSR projects aim to continuously help public institutions with culinary equipment to provide for the needs of culinary students.
The funding for these projects is derived from a portion of the proceeds of the sales of KitchenPro & Masflex products.  We have indicated this on the packaging of our products so that customers are aware that for every purchase of our products they are also contributing to these projects.
We are very happy that the students in Siayan National High School, Zamboanga Del Norte are enjoying their cookery class and learned livelihood skills from the equipment we donated.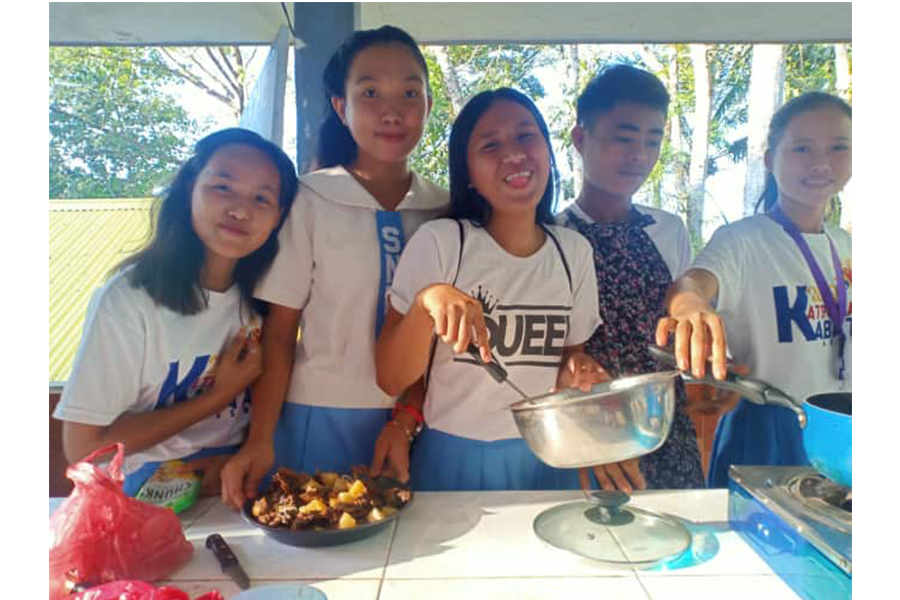 It was a great opportunity to have a partnership with the Office of the VP – Angat Buhay Program to support senior public high schools that lack resources for quality culinary education.
To all our customers, thank you for your support & patronage, which made this all possible. A portion of the proceeds of the sales of every Masflex and KitchenPro item that you have purchased benefits these future KitchenPros of our country!
To donate directly to the Angat Buhay Program, you may contact the Office of the Vice President by emailing angatbuhay@gmail.com or call 8534-6447. Visit their website ovp.gov.ph/angatbuhay.ph
Much thanks to the Yellow Boat of Hope Foundation for organizing this entire project.
Some of the highlights of the students of Siayan National High School using their new kitchen tools:
Click this video to see the highlights of the event: